Moving comments under another reply.
This feature allows you to move a comment from under one reply to another reply.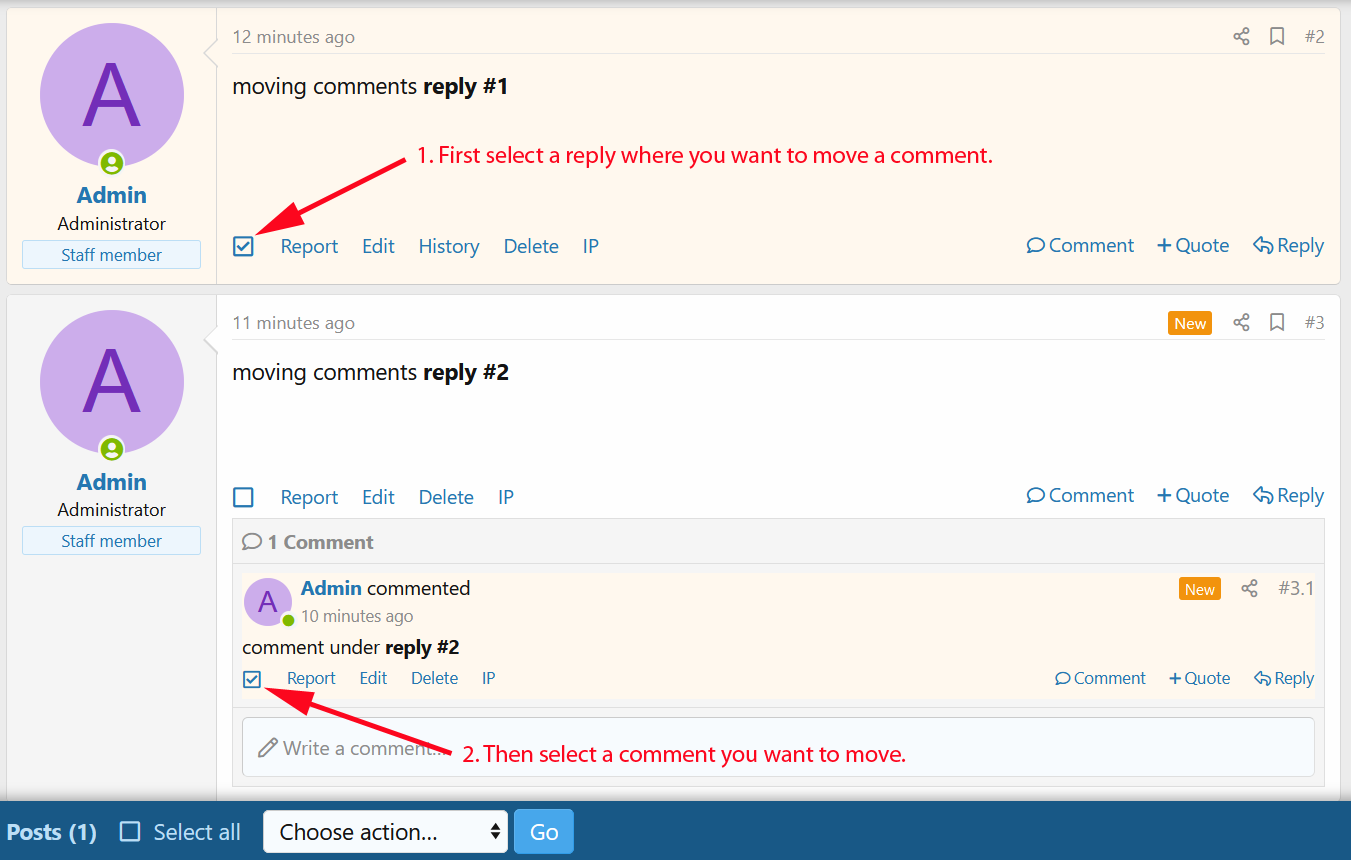 1. First select a reply where you want to move a comment.
2. Then select a comment you want to move.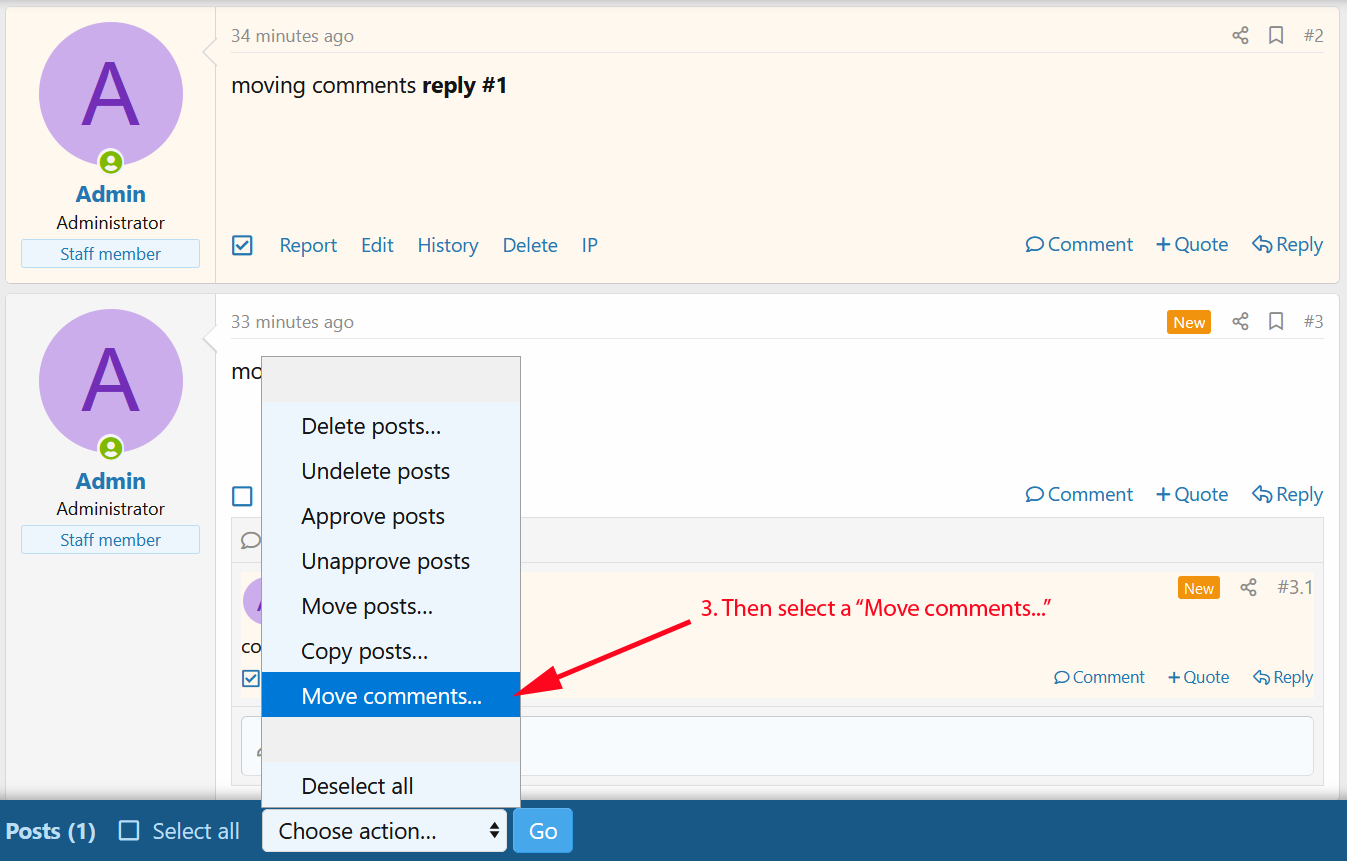 3. Then select a "Move comments...".
And the comment will be moved under
reply #1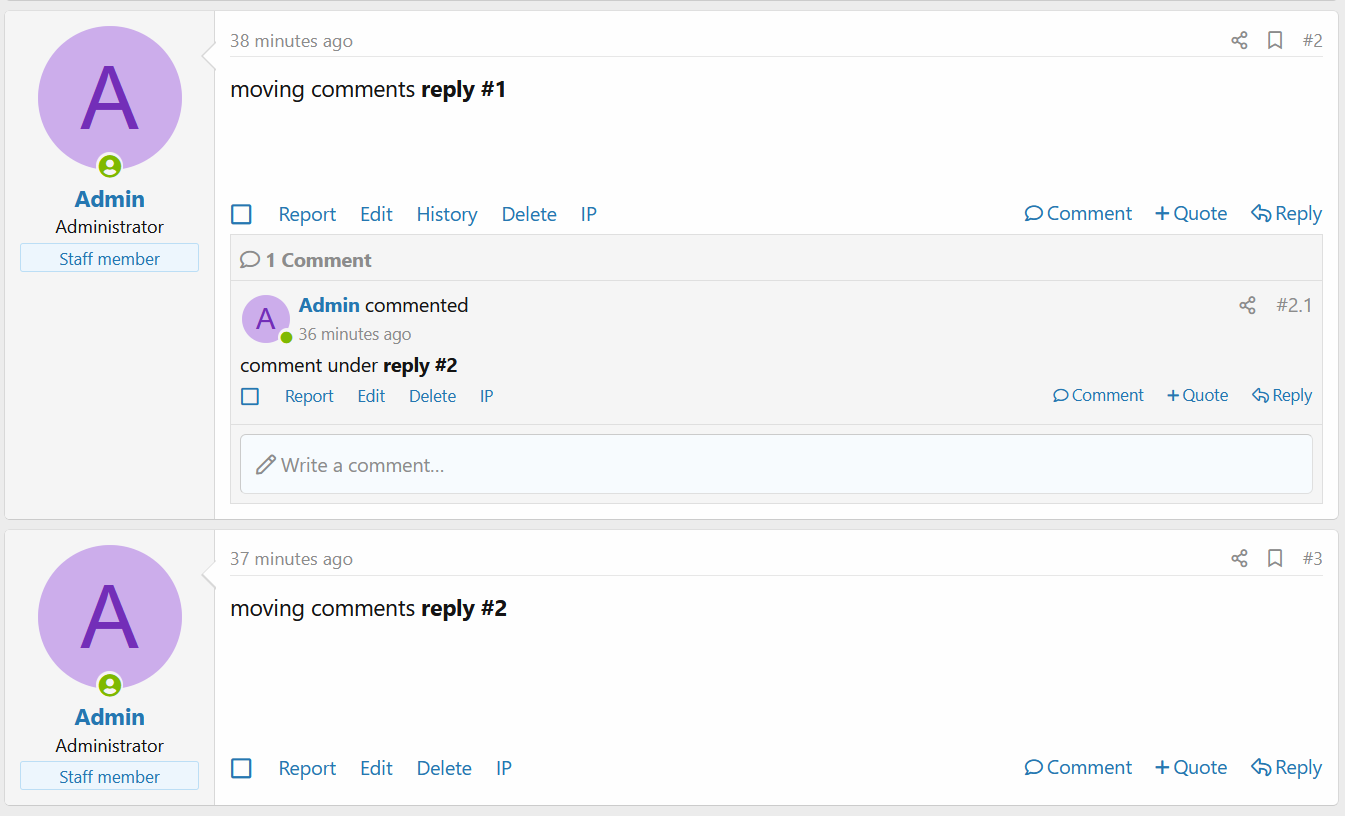 Only one comment email notification per thread
.
A user normally receives an email notification for the first unread comment under each reply in a thread. By checking this option, a user will receive only one email notification for the first unread comment in the whole thread.

Option in the admin area to count also comments to the total message count.
By default unchecked. This option will include also the forum comments under replies in the total messages count. And also the user's total message count will be updated.

NOTE: You need to rebuild the
threads
and
user caches
.
When guest posting allowed with "Use invisible reCAPTCHA" unchecked an error message popped up.
So this was fixed.