ATTENTION
If you
already have
an older version of Smileys Bar installed (if you don't, just skip this), before installing this version 2.0.0, you will have to completely uninstall the older version, including the removal of the two folders related to this add-on. Here is how:
Go to your admin's add-on area and click to uninstall Smileys Bar add-on:

​
Then open your FTP and remove the two folders related to Simileys Bar called: Smileys
One is here: /public_html/js/UW
And one is here: /public_html/src/addons/UW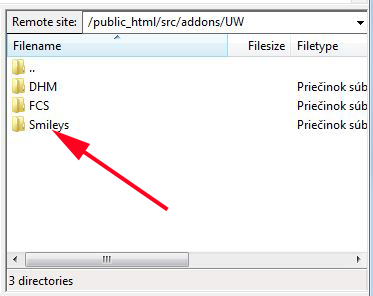 Then just upload the files from the new version 2.0.0 and install the add-on.
END OF ATTENTION
The structure of Smiley Bar has been reworked to better accommodate future updates.
introducing
JUMBO SMILEYS​
A magnifier button on the right side of the Smileys Bar, when selected (in blue colour), will insert xF stock emojis into the text editor in max size, and that is 64px.

❤
​
After a page reload, the button will deselect automatically.
You can have smaller size, if you want, it is admin configurable:

And it has also user group permission so you can allow this only for a user group of your choice:
In the admin you have also the option to turn off this feature. And if you keep it turned on, you can give the end user the option to let him turn it off, if he wants.

​
spacing for custom smileys adjusted to support top and bottom.