This UW - Affiliate Program allows users to earn commissions from sales of their referrals. Get paid commissions in percentages from user group upgrades and add-on sales from your referrals.
It is setup to work with PayPal and DragonByte eCommerce ( Sell digital downloads or physical products via your forum.).
Payouts are setup for PayPal.
There are two user group settings, who can use this feature (for example only for users that already purchased something from you) and who can approve (mostly admin):

In the admin, Setup->Options->[UW] Affiliate Program you can set referral key, commission percentage, minimum withdraw amount, results per page and also an option to show earned commissions in member stats:
Access to the affiliate program is in the front end:
A user can see Total earnings, wallet, his referral link and his referrals.
Admin account will see also withdraw requests, withdraw log and all affiliate commissions: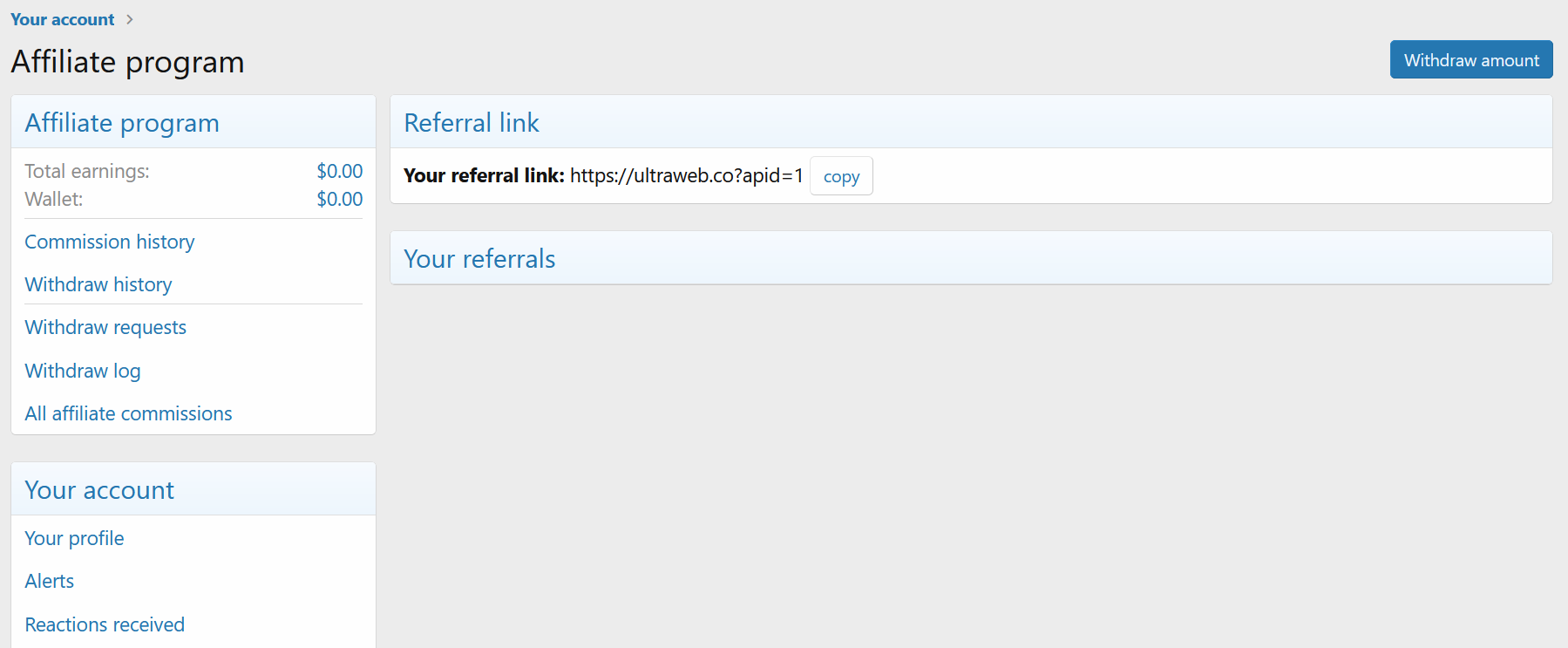 A notification is created when a new user registers using the referral: