There is a new row with the total number of comments in a reply and also each comment has a unique number. That is done similar way as vb5 has it. See the image below: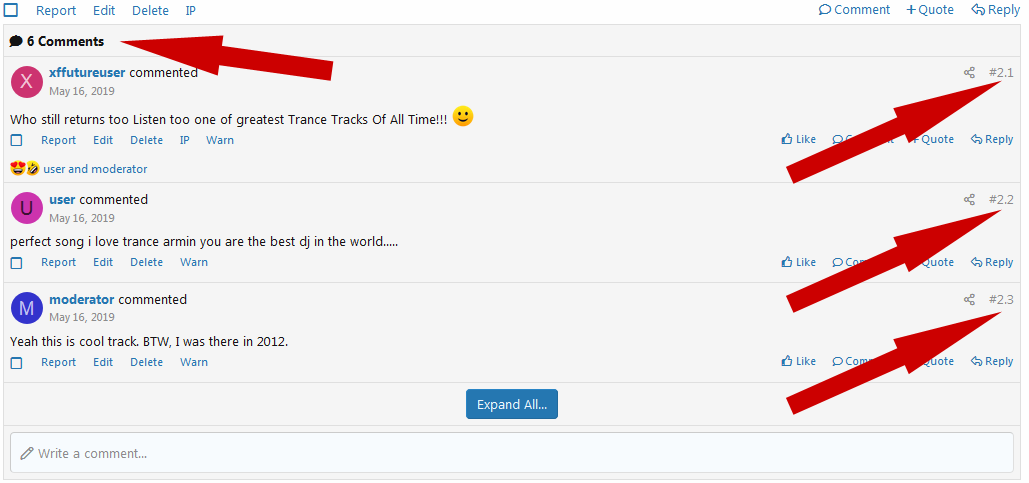 Load More, Expand All... buttons
In Setup->Options->[UW] Forum Comments System you have now an option to set how many comments you want to display on a page load. By default first 3 comments under a reply will be loaded. Setting "Comments limit per post" to 0, will turn off this feature and all comments will be loaded.
If you turn on the Load more button, it will load only as many comments as you have allowed in the Comments limit per post option.

User group permissions organized
Since there are already too many User group permissions related to this add-on, they have been nicely organized into a dedicated row.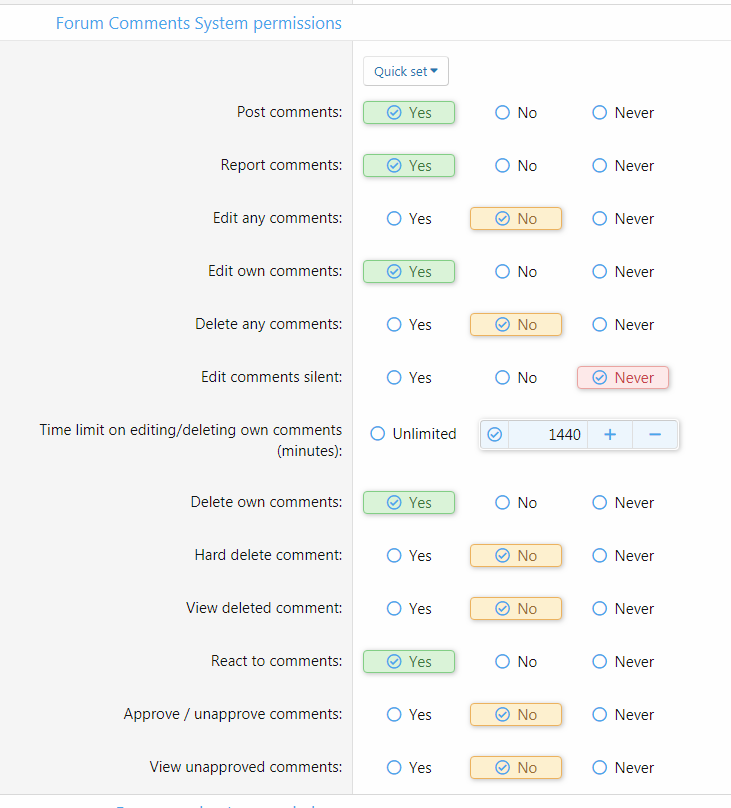 Last edited: