Online status indicator in comment's avatar added.

When a comment was deleted or undeleted, the top of the page was shown. So this was changed to go to the reply where the comment was written.
When uninstall, the "Don't remove comments data" checkbox was checked by default, just to make sure people don't forget to check it, because most likely everybody will want to keep the data.

Changed the way the comments email notification works. Before you were getting email notifications for every unseen comment, now only for the first unseen comment for each reply.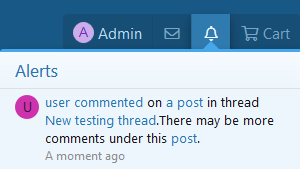 Redone the fix that was causing problems with the layout in iPad devices.